Aylestone Meadows Appreciation Society (AMAS) is committed to promoting, enhancing and protecting Aylestone Meadows, which, according to a recent article in the Leicester Mercury, is one of Leicester's top 10 attractions. Anyone who shares our aims is welcome and indeed encouraged to join as a member, to come along to our activities and to join our Facebook group. To view or download a map of Aylestone Meadows click here.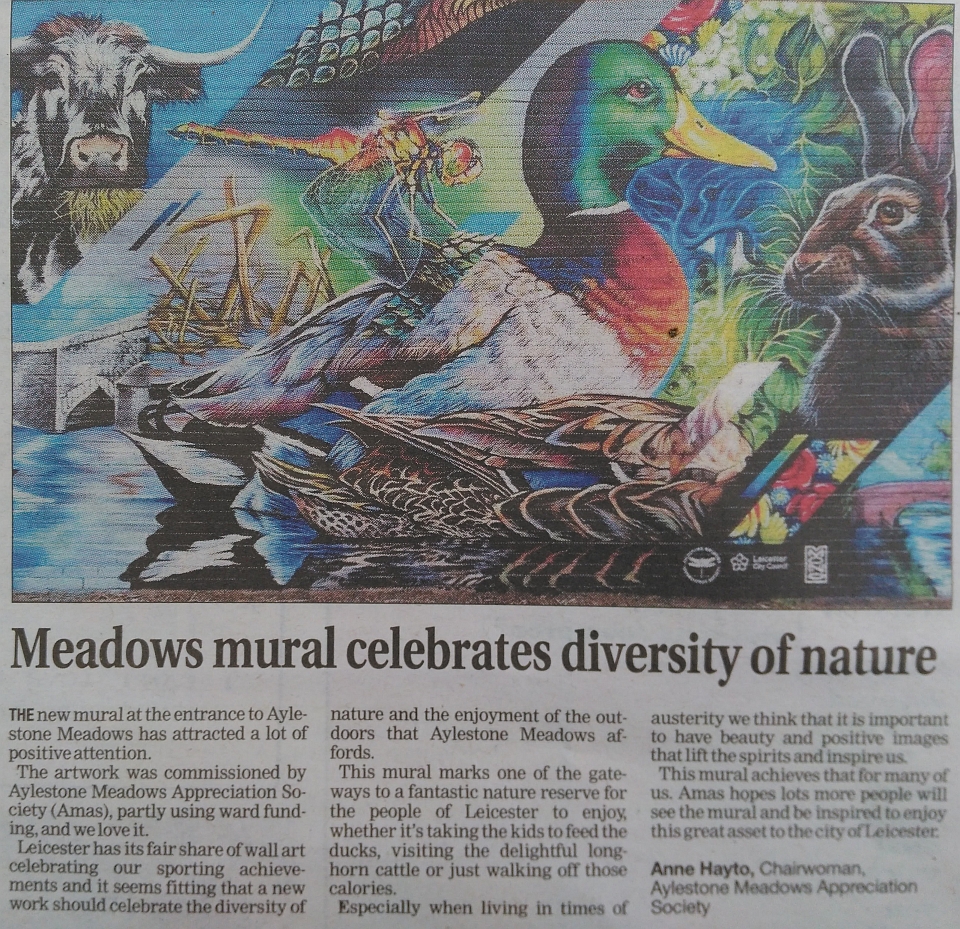 ---
AMAS MEMBERS – DO YOU WANT TO MAKE AN ORCHARD?
Here's Your Opportunity!
An exciting new project is being proposed for Aylestone Meadows Local Nature Reserve known as the Evesham Road Orchard Project.
As part of essential maintenance works Western Power had to fell a number of trees within the Reserve that were in striking distance of the power lines. In one area, a number of trees had to be felled at the Evesham Road entrance within the former allotments. As part of compensation, Western Power offers a replacement tree programme which the City Council is making use of.In keeping with the former use of this area and to increase a UK Biodiversity Action Plan habitat (Orchards),a number of fruit trees are being planted with the hope of establishing a community orchard and meadow area.
A series of actions are planned to achieve this with clearing scrub, planting trees and creating a meadow. Interpretation and guided walks are planned to increase knowledge of the wildlife using this area and public amenity.
The City Council Grounds Maintenance will clear sections of the bramble in January with further days planned with volunteers as part of the 'Wild about Leicester Project'. The first conservation day is planned for February with subsequent days planned for March, August and September.
If you would like to become involved in the project or to find out more, please contact Richard Kelly, email: richard.kelly@leicester.gov.uk